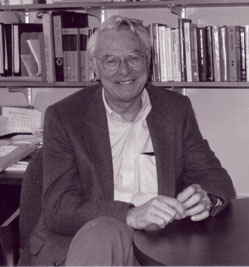 Jerre D. Noe
February 1, 1923 - November 12, 2005
Memorial Service
Wednesday December 14, 2005, 5:00 p.m.
The Atrium
Paul G. Allen Center for Computer Science & Engineering
University of Washington
Jerre D. Noe, first chair of Computer Science & Engineering at the University of Washington, passed away on the evening of November 12, 2005 after a brief battle with mesothelioma (a rare and aggressive form of cancer). He was 82 years old.
Jerre was born in McCloud, CA, on the southern flank of Mt. Shasta, on February 1, 1923. He received his Bachelors degree in electrical engineering from UC Berkeley. After conducting radar R&D in Europe during World War II, Jerre received his Ph.D. in electrical engineering from Stanford University.
Jerre then spent a number of years at Stanford Research Institute, where — among many other accomplishments — as Assistant Director of Engineering he led the technical team for the ERMA project, which first computerized banking in the 1950s for Bank of America. In awarding Jerre and his ERMA team the 2001 Weldon B. Gibson Achievement Award, SRI International stated: "By the time ERMA had run its course, it had revolutionized the world banking system and made the automation of checking accounts practical and reliable. In addition, it was a remarkable engineering achievement." Read the fascinating history of ERMA here.
In 1968, Jerre was recruited to the University of Washington as the first Chair of the Computer Science Group and its graduate program. Jerre guided the Computer Science Group to Sieg Hall, departmental status, and the introduction of a Bachelors program in 1975. Along with his first wife, Mary, who died of liver cancer in 1982, he was instrumental in establishing the culture that guides UW CSE to this day.
Jerre concluded his term as Chair in 1976. Subsequently, as a senior faculty member, he directed the Eden Project, the first award in the National Science Foundation's Coordinated Experimental Research program. The Eden Project, under Jerre's leadership, was key to establishing UW CSE as one of the strongest computer systems research groups, and one of the top computer science programs, in the world.
Jerre retired from the University of Washington in 1989, but remained active in the life of the department — at least to the extent possible given the demands of skiing, sailing, traveling with his second wife and long-time family friend Margarete, and enjoying his children Russ, Sherill, and Jeff, and their spouses and children. In 2003, CSE's early faculty and students joined with Jerre and Margarete to celebrate Jerre's 80th birthday.
University of Washington Computer Science & Engineering is one of Jerre's many legacies. The entire UW CSE family mourns Jerre's passing, and we dedicate ourselves to his memory. He's a tough act to follow.
The family may be reached by mail at:
7524 34th Avenue NW
Seattle, WA 98117
See article in Seattle PI
See article in Seattle Times
See article in University Week
See article in Associated Press / New York Times
See article in Tri-City Herald
Memorial service:
Announcement (pdf)
Photographs

Jerre D. Noe Endowed Professorship
---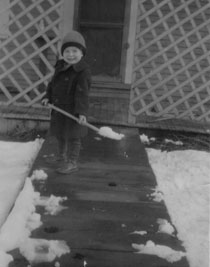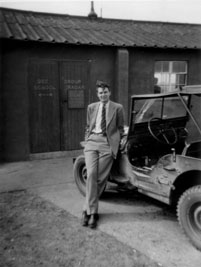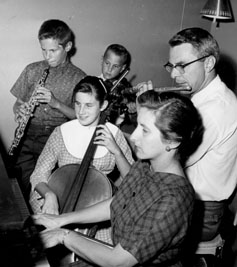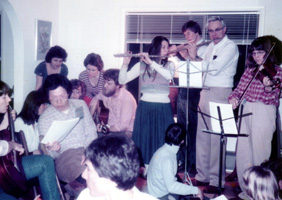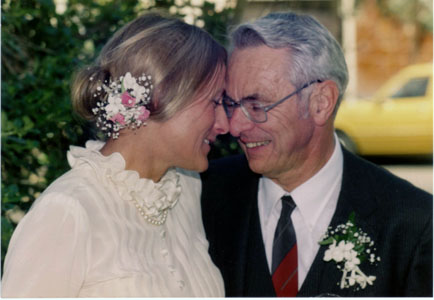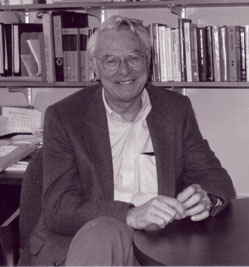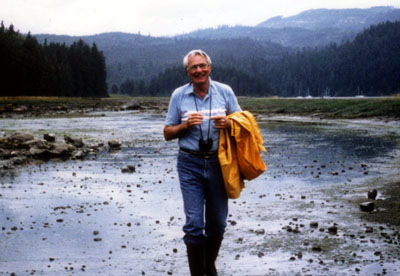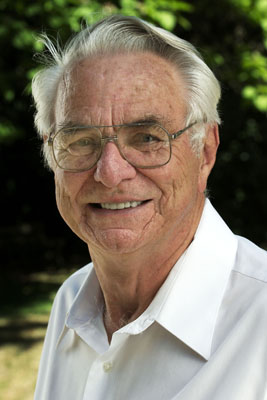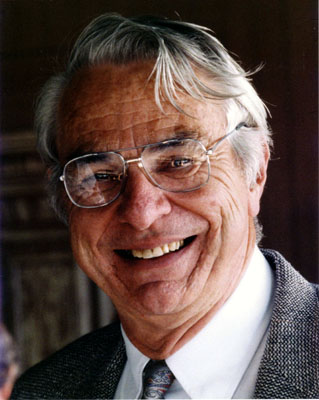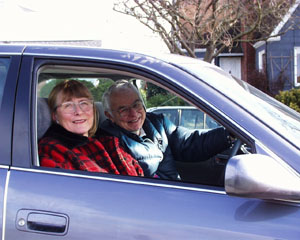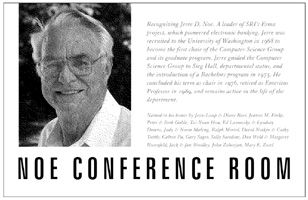 Order copies of these photographs here (or print your own)
lazowska at cs.washington.edu
This page: http://noe.cs.washington.edu/